Ryoko Fujimoto Dip WSET

藤本 良子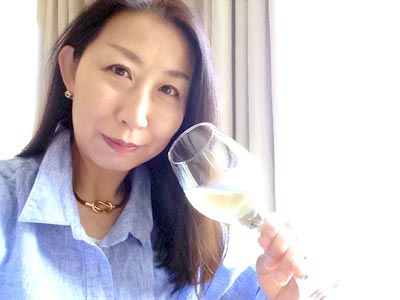 Ryoko Fujimoto works as General Manager in Red Bridge. She is one among the very few in the world who holds high-level qualifications of WSET (Wine & Spirit Education Trust) in both wine and sake, she has been the right-hand person to Kenichi Ohashi MW since she joined Red bridge.
Ryoko previously worked at a couple of trading companies and a French bio-chemical company, in charge of operating import & export business. With her experience in global trade business, she implements world-wide promotion of a serious of sake selected by Kenichi Ohashi MW. In addition to other consultant business, she has been conducting research for various global promotions by Red Bridge and making materials based on research.
Qualified with WSET Level 4 Diploma and Level 3 Award in Sake, she undertakes teaching responsibilities at WSET institution in Japan, meanwhile she is one of the judges at Japan Wine Challenge (JWC), and thus she has actively broadened her own career path.
レッド・ブリッジでゼネラル・マネージャーとして活躍する藤本良子は、英国WSETの高いレヴェルの資格をワイン、そして日本酒双方で所有する世界では稀有な存在であり、文字通り大橋健一MWの右腕となる役割を担います。
過去に貿易会社とフランス系製薬会社で輸出入業務に携わっていた経歴を活かして、大橋健一MWがセレクトする和酒のプロモーションを世界的に展開するほか、レッド・ブリッジが国内外市場で展開する様々なプロモーション活動のベースとなるリサーチ、それに基づいた基礎資料作成、その他コンサルタント業もこなしています。
また、日本のWSET教育機関においても、自らが所有するDIPLOMA資格、Sake Level-3資格、そしてそれらの講師資格も活かして自らが生徒達に教鞭を振るうと共に、ジャパン・ワイン・チャレンジでも審査員として活躍しています。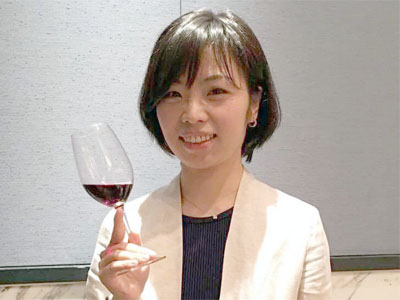 Sally ZHENG works as personal assistant of Kenichi Ohashi MW in Red Bridge. Prior to joining Red Bridge, Sally worked at a wine company in Shanghai, China. She moved to Japan to further her career since early 2017.
Sally acts as the direct contact person of Red Bridge, dealing with enquiries from Japanese as well as overseas clients. Meanwhile she maintains Kenich Ohashi MW's calendar, conducts primary research for various promotion by Red Bridge and makes fundamental material based on the research.
Sally holds qualifications of WSET Level 3 Award In Wine & Spirits, WSET Sake Level 3 and Level C of Proficiency Test in Trading Business.
She is currently challenging the qualifications of WSET Level 4 in Wines,
actively pursuing further study and devoting herself in the pursuit of a higher achievement in career.
レッド・ブリッジで大橋健一MWのパーソナル・アシスタントとして活躍するサリー・ツェンは、前職で上海にあるワイン専門商社で働いていた経歴を持ち、2017年からその活躍の場を日本に移しています。
現在はレッド・ブリッジの窓口として国内外のクライアントさまからのご要望にお応えできるように努めています。同時に大橋健一MWのスケデュール管理全般、レッド・ブリッジが国内外市場で展開する様々なプロモーション活動のベースとなるリサーチ、それに基づいた基礎資料作成等を行っています。
WSETにおけるWine & Spirits Level 3とSake Level 3の資格を有している他、日本貿易実務検定C級の資格も取得しました。
現在WSET Level 4 Diploma in Winesの資格取得を目指しています。今後さらなるキャリアアップに向けて日々奮闘しております。